The Western Front Collection
To The
Western Front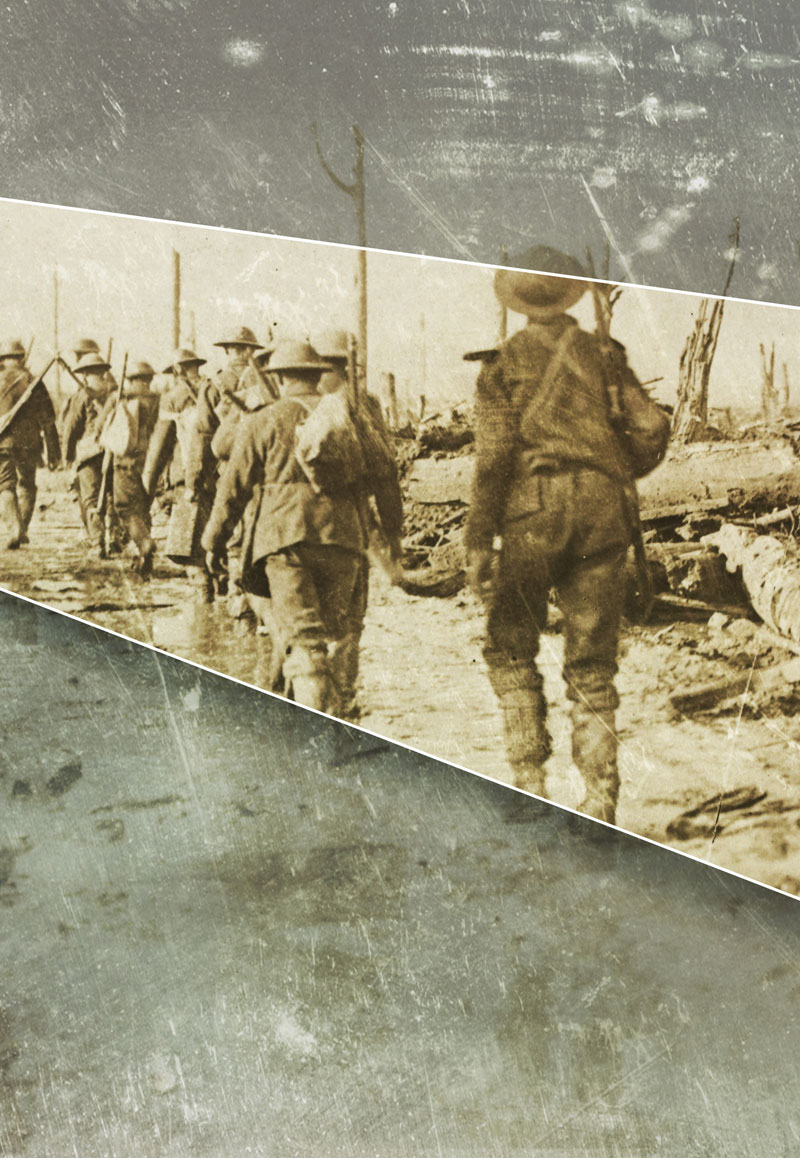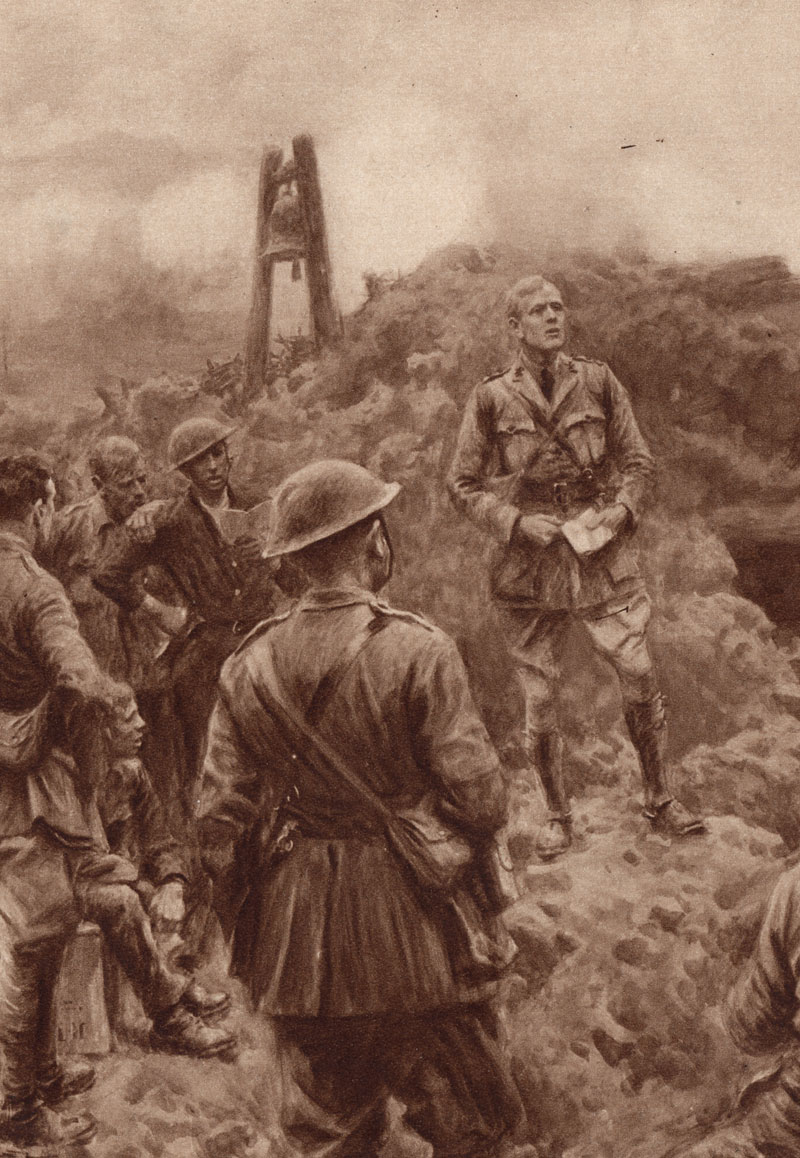 The Australian Imperial Force arrived on the Western Front in March 1916. In July our Gallipoli veterans and new troops alike fought in the Battle of the Somme at Fromelles (19-20 Jul.) and Pozieres ( 23 Jul.-7 Aug.). At Pozieres alone Australian losses—around 6,800 men—were comparable to the entire Gallipoli campaign.
In 1916 some 40,000 Australians were killed or wounded on The Western Front in France and Belgium. By war's end in Nov. 1918 approximately 132,000 had been wounded and 46,000 had lost their lives.
Western Front Commemorative Badges
Western Front Commemorative Pennies
Able Seaman Miller
Able (Bodied) Seaman Andy Miller shares the story of the Royal Australian Navy during the Great War 1914-1918. The first Great War navy bear, he wears the Number 1 Dress Blue Serge Uniform with blue seaman's jumper and blue Class II cap with H.M.A.S. Australia (I) cap tally. Standing 40cm in his boots, AB Miller is limited to just 2,500 units worldwide. He comes with a numbered certificate of authenticity.
Ltd Ed Lieutenant Albert Murray - the Western Front Bear
Lieutenant Albert Murray, the Western Front Ltd Edition Bear, is the first ever Australia in the Great War officer bear. He is kitted out in boots and proudly wears his officer pips. In preparation for the Western Front he also wears 'Brodie' helmet and PH anti-gas mask carry bag. This 40cm digger is limited to just 10,000 units worldwide. He comes with a numbered certificate of authenticity.
Great War Commemorative Rising Sun Collection
Since 1902 the iconic Rising Sun hat badge has undergone seven official iterations. But in the Great War the official 1904 Rising Sun badge - the third version - was adapted by units and battalions to create unique badges to represent the individuals and units who served under the rising sun. This stunning collection carries all seven official Rising Sun badges plus a selection of unique designs never approved but widely worn during the Great War.
SOLD OUT
Australia In The Great War: To The Western Front 1916 Figurine
In 1916 the Australian Imperial Forces adopted the lighter air-cooled Lewis Gun. The Lewis gun's portability and versatility helped drive a fundamental rethink of infantry minor tactics. This fine cold cast bronze figurine stands 195mm and shows an Australian Machine Gun Company soldier with his new weapon. A piece of military history. Limited to only 5,000 castings.
SOLD OUT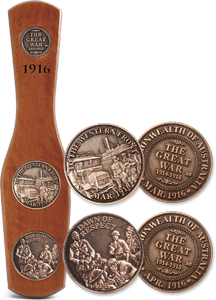 The Western Front 1916 Two-Up Set
This exceptional quality routed hardwood Two-up kip with original 1916 centenary pennies is ready for play or display. The antique finish tossing pennies are created from artworks by noted military artist, Drew Harrison to remember the arrival of the AIF at the Western Front and the first dawn services held on 25 April 1916 to remember the fallen at Gallipoli. Share history and continue tradition.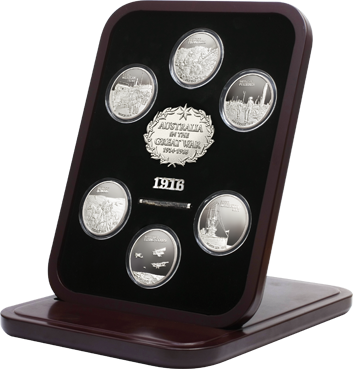 Sands of Gallipoli 2016 Collection
Australia's War in 1916 – on the seas, in the deserts and on the Western Front.